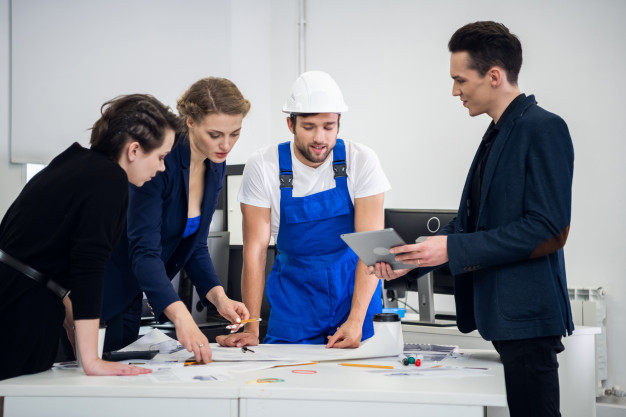 We at Orion sales and services provide total turnkey solutions along with engineering, consultation, erection and commissioning services in the fields of Electrical, Automation and instrumentation solutions. We also promote and supply quality assortment of control and monitoring equipment such as vibration sensors, Water meters, Wireless modems etc.
Led by cofounders having extensive experience in the field, we specialize in providing tailor made solutions in the verticals of:
• Water
• Waste water
• Solar power
• Specialized machines
• Process industries
Our team is capable of delivering solutions designed to meet application requirement with minimum inputs from the costumer. We have in-house Design, Panel manufacturing, Programming (PLC-SCADA) and site execution capability. Our design and software teams are well equipped to work on products from various OEMs viz. Schneider, Siemens, AB, ABB etc. Our design team has experience of working with different Government end users and consultants, supporting EPC contractors in getting drawing approvals even for challenging projects. Site execution team is experienced and trained in laying cable, trays, Laying, Glanding and termination of various cables, erection of PLC and electrical panels, erection of various instruments. They are competent for executing projects across India and are well aware of the working/ safety protocols necessary for various applications. Our team engage with customer from survey to commissioning and support at O&M stage.
We also provide standalone services like SCADA Development, PLC programing, Erection and commissioning (Cable, cable tray, instruments and panels) to our customers.
Recognizing the importance of connected operations and connected workers through the Cloud, web and mobile, our team has developed specifically designed IIOT solutions to suit requirement specific to Industries, Water, waste water and solar projects. These solutions can be implemented with (Industries, urban location) or without static IP(remote locations).